Games Of The XXI Olympiad out Nov 2014 (out now)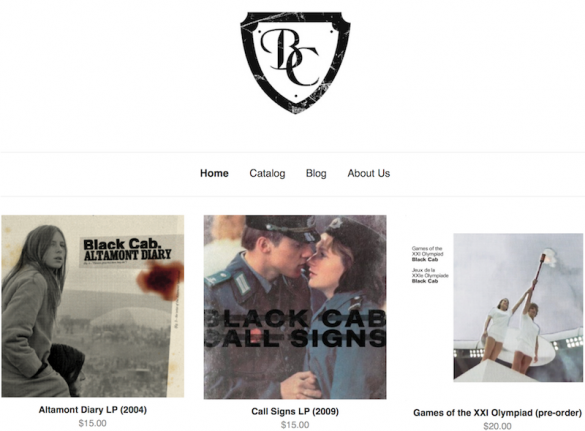 The munchkins have been working hard to improve the Cab's General Store in anticipation of new and wonderful booty related to the coming album. They've done an OK job and we may set them free.
Pre-orders for the fourth album now open, and new Call Signs stock in and heading out the door at $15 bucks for a limited time.
We're supporting Tangerine Dream on Sunday 16 November 2014, 7:00pm—11:00pm at Melbourne Town Hall, 90-120 Swanston Street, Melbourne.  James Lee on the main organ. Gearing up to our LP launch show later that month…
More info: http://thatsmelbourne.com.au/mmw
Tx: https://mmw.dashtickets.com.au/event/view/yn8gj1md4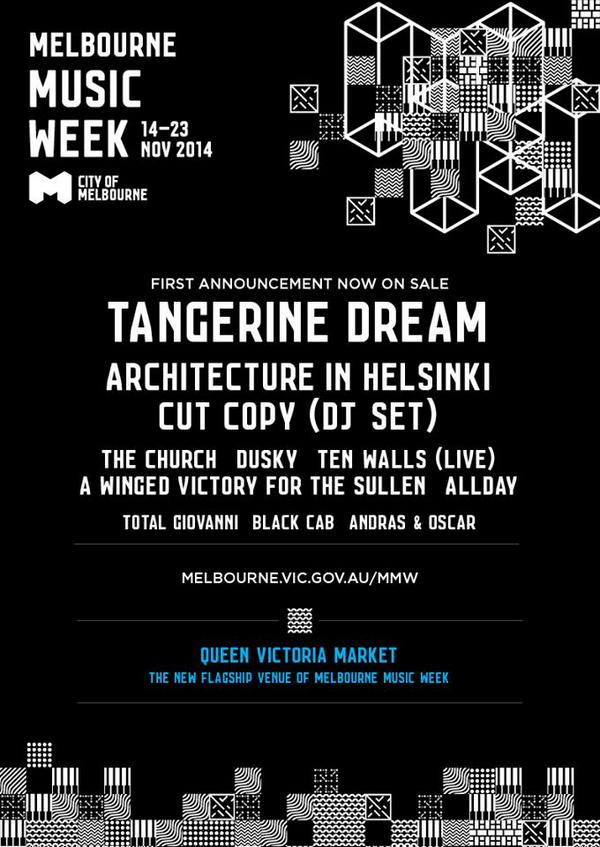 Handheld recording of our Winterbound show at Melbourne's beer stained and iconic Tote Hotel, recorded on handheld Tascam by Tim Niblock (thanks Tim Niblock!).  We welcome anyone interested enough to record our live sets.
We're up to our arses in mixing and remixing tracks for the Fourth (it's coming – no, really it is).  But one last gig before all that release malarky at the Tote on Sun July 20th.  It'll be loose. Few surprises maybe…
Tix here: http://thetotehotel.oztix.com.au/?eventId=44610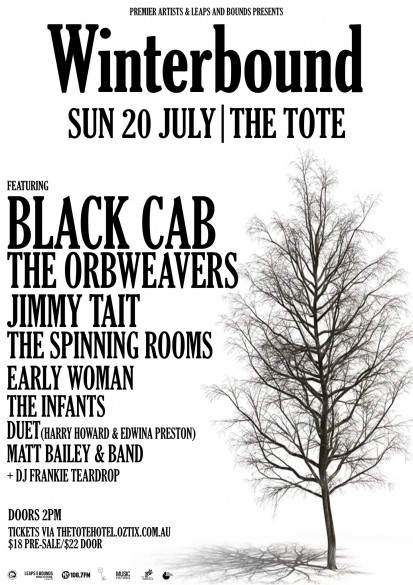 Related show
Artist:

Black Cab

Date:

Sunday, July 20th

Time:

10:00pm

City:

Black Cab in

Collingwood, Melbourne

Venue:

The Tote Hotel

Country:

AU

Age restrictions:

No Minors

Notes:

LAST SHOW until launch crap… WITH the Orbweavers as well as Jimmy Tait, The Spinning Rooms, Early Woman, no-wave new kids on the block, The Infants, DUET (featuring Harry Howard & Edwina Preston) and Matt Bailey with in-between bands soundtrack provided by DJ Frankie Teardrop
We're back.
After a well weird 2013 we're back in the studio again with Woody on dials and what have you to finally complete all tracks for the Fourth.  Some of them are on their fourth mix, so that's kind of apt. We must be fucking insane.
Anyway, we've been asked to do a set at one of our fave Melbourne venues, Yah Yah's in Collingwood on Saturday May 10th to celebrate their change of ownership. We love Mary and the YY's gang – they've always been super nice to us and shows there are always relaxed and good fun. It'll also be our only show until late July. It's free and it'll be drunk and dancey.
So come join us.
We're coming close to getting the live show to where we'd like it to be – something you can dance to, lots of free forming improvisation with electronics and some fun AV treatments.  Our recent NSC show was a big step forward and folks seem to dig it.
Here's a snippet and some pics (awesome visuals by out friends at Select AV)
Next show is at the Gershwin Room, Sat 16th November.  Pre-sales here.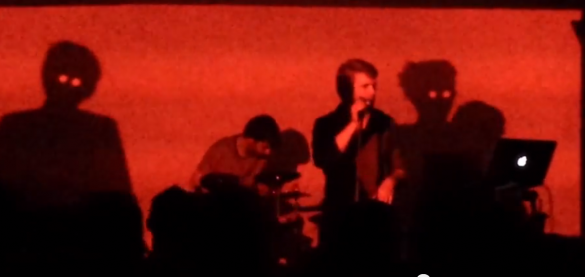 Then it's Hobart, Wollongong and Sydney!
Yes – you heard that right. Fourth album will finally be released as a double vinyl in June 2014.  Singles (proper ones this time) out in September and another in March with the release of the digital version of the album. I can't believe the end is in sight…
And here are all shows lined up for the rest of 2013  (who said the Cab were lazy bastards)?
UPDATED 25th Sept…

Monday 4th November: Northcote Social Club (full band & club set)
Saturday 16th November: Gershwin Room, Melbourne (full band & club set – single launch)
Friday 22nd November: Melbourne Music Week (Morning Ritual Festival) 9:30 am! (club set)
Sat 23rd November: The Homestead, Hobart TAS
Friday 29th November: RAD (formerly Yours & Owls), Woollongong NSW (club set)
Saturday 30th November: GoodGod, Sydney NSW (full band – official single launch Sydney)
December 1,8,15, 22 - Sunday night residency Cherry Bar Melbourne (club set + guests)
A positive frenzy of shows…
Related show
Artist:

Black Cab

Date:

Saturday, November 16th

Time:

9:00pm

City:

Black Cab in

Melbourne

Venue:

Gershwin Room

Address:

The Esplanade Hotel, Kilda VIC

Country:

AU

Admission:

$15

Age restrictions:

No Minors

Notes:

Guests Transkei and Orange.
Artist:

Black Cab

Date:

Friday, November 29th

Time:

10:00pm

City:

Black Cab in

Wollongong, NSW

Venue:

Yours And Owls

Country:

AU

Age restrictions:

No Minors

Notes:

RAD (formerly Yours & Owls), Woollongong NSW